Finissage
Franco Arminio Dove nascono gli uccelli
May 9, 2023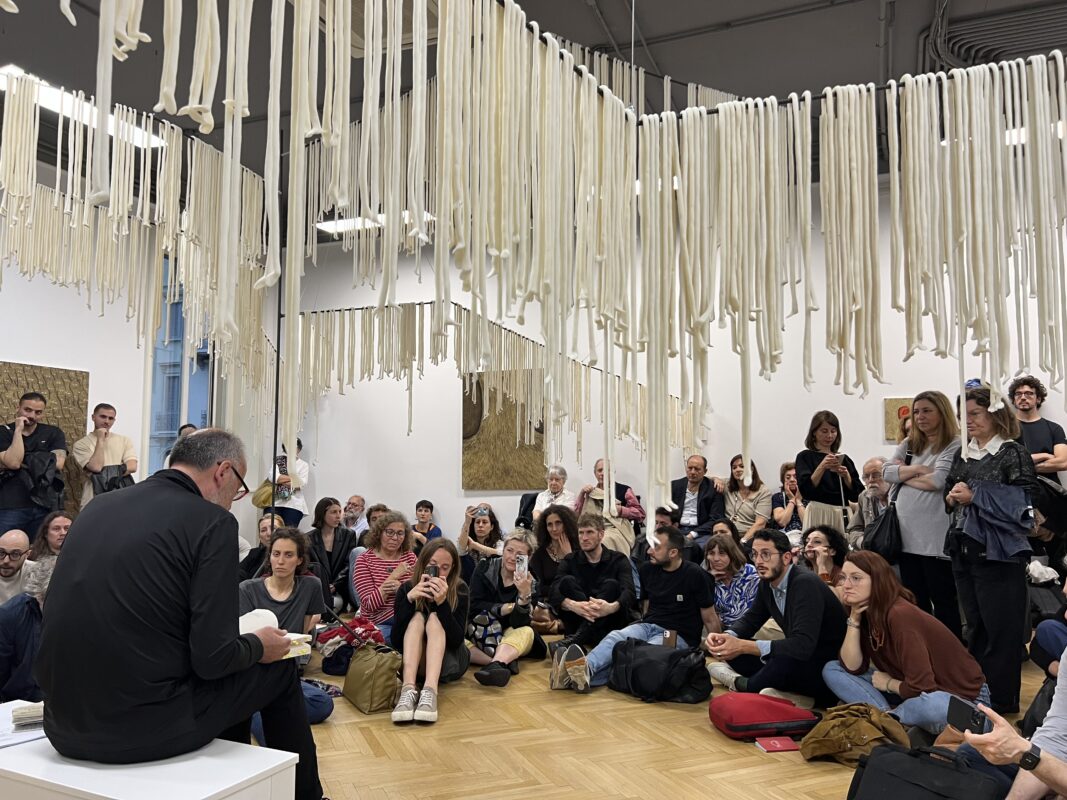 "Sacred is blowing together on the fire of newly born stories"
Franco Arminio
"I like to give birth to stories. Stories of artists, stories of poets, stories of people listening to poets among artists. That's why I thought of bringing poetry and art together here in Via Vincenzo Monti 21, Milan, on May 9 at 7 p.m. Nashira"
For the finissaggi of Andreas Zampella's solo exhibition Where Birds Are Born, running through May 12, Franco Arminio will read his verses giving voice to the works through poetry.
Franco Arminio was born and has always lived in Bisaccia, in eastern Irpinia. He is a poet, writer and director at the same time. He has published many books, including Vento forte tra Lacedonia e Candela,Cartoline dai morti, Cedi la strada agli alberi, La cura dello sguardo. He collaborates with Il Mattino di Napoli, directs the poetry magazine Altofragile, and made the film Viaggio in Irpinia d'Oriente. He is the author of the narrative reportage Viaggio nel cratere (Sironi, 2003), the book that established him among the most interesting writers in contemporary Italian literature. He is also involved in documentaries and photography. He has been leading actions against the depopulation of inland areas for many years, narrating villages through writing and images. He is currently the technical contact person for the Materana Mountain Pilot Project within the framework of the National Strategy for Inland Areas. He conceived and carries on La casa della paesologia in Bisaccia and the festival La luna e i calanchi in Aliano. His latest book is Sacro minore, Einaudi 2023.
Finissage with readings by Franco Arminio: May 9, 2023, at 7 p.m. For the occasion, the gallery will be open from 6 p.m. to 9 p.m.
Where: Nashira Gallery, Via Vincenzo Monti 21, Milan
Hours of the exhibition until May 12: Wednesday through Friday from 4 to 7:30 p.m., Saturday by appointment